Description
No Noise. No Damage. No Comparison.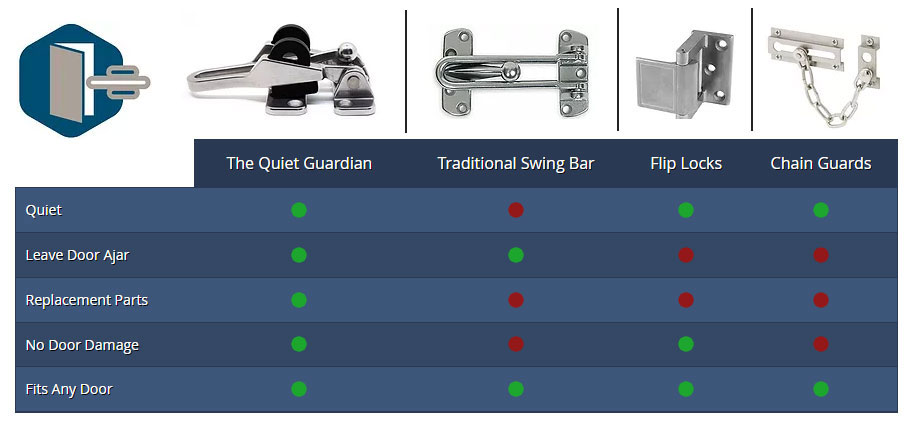 BENEFITS
EASY TO INSTALL
THE SILICONE BUMPERS PROTECTS YOUR DOORS
BUMPERS CAN BE REPLACED
QUIET
Protects hotels from unnecessary damage and repair expenses, while saving guests from the headaches of banging doors and the inconvenience of carrying room keys for brief trips outside of the room.
Using durable silicon bumpers and stainless-steel construction, The Quiet Guardian eliminates noise and door damage, protecting your guests, your staff, your property, and your satisfaction scores.