New Hotel Locks – Upgrade your RFID Door Locks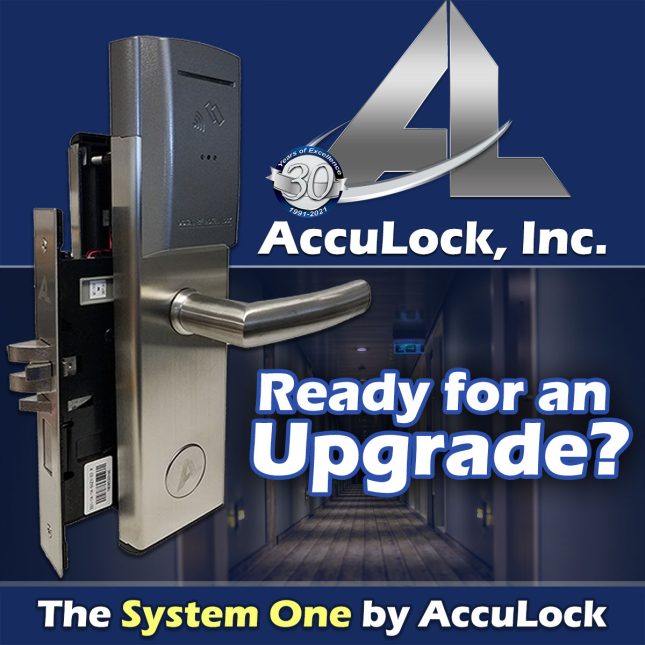 The AccuLock System One RFID lock is cost effective as well as easy to install and maintain. The lock also has a software package that is easy to learn while fully functional with unlimited flexibility for the hotel owner. Finally, the keycards are reasonably priced.
We are very proud to offer a lock carrying our name that is quickly becoming one of the most sought after locks on the market.
More about the AccuLock System One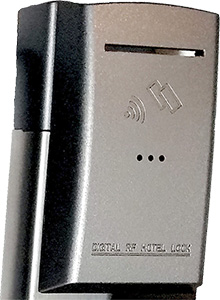 These type of locks work with Radio Frequency Identification (aka. RFID Lock) using the MI-FARE platform. The electronics are completely enclosed in a stainless steel housing which prevents moisture and dust from entering the lock. The enclosed reader also means that no one can insert "foreign" objects into the reader. The keycards are not  susceptible to magnetic interference (erasures) like the mag-stripe keycards. These locks come with a full 3 year factory warranty (the longest in the industry) and are backed by AccuLock, a company you know, that has been dedicated to customer service for over 30 years.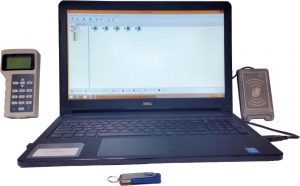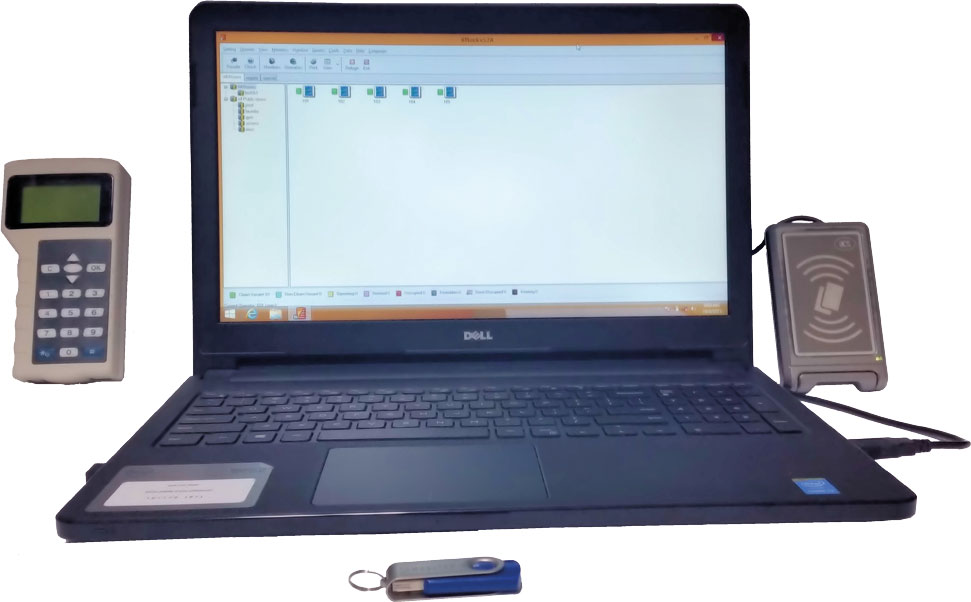 Training and setup of your software is done onsite, and takes only a few minutes to accomplish.  Encoding a guest key card is as simple as answering 3 questions: room number, how many nights is the guest staying, and how many keycards. Encoding takes only seconds, and you can have more than one encoder station at your front desk.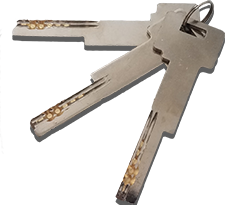 Each lock is equipped with a hard key override, ensuring that you can enter the room even if there is a catastrophic failure of the lock electronics.
The keyhole is covered with a removable medallion. Your property will receive a master key that operates every lock on your property.
These keys are proprietary to your property only.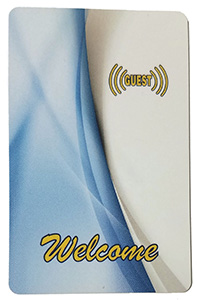 For the GUEST –  By simply waving the card in front of the lock, the RFID reader will read the card and open the lock. There is no insertion of a card; in fact, there is no card slot in the lock whatsoever.
For the FRONT DESK –  The Front desk software is easy to understand, and is fully customizable to fit your hotel. Should you ever need to change your configuration, setup is changeable BY THE HOTEL.
The encoder is a small USB attachment that connects to a small self-contained computer provided by AccuLock, Inc. or by the hotel. A simple software program is installed onto the computer allowing you full flexibility to customize everything from Guest access to Employee security levels of access.
RFID Reliability
EASE of OPERATION
Low cost for Key cards
LOW purchase PRICE
ATTRACTIVE STYLING
CHOICE of FINISH
HARD KEY OVERRIDE
LOW PURCHASE PRICE
SPECIAL PRICING!

$145.00
(10 or more price drops to $125.00)
If you would like further information on the
AccuLock System One
lock, please call our office at 817-866-3918. Ask for Dan Brown or Rick Harmon.
Optional BLE Technology is available for the System One Lock.